OUR BRANDS:
IT GIRLS' CLOSET: Ready-to-Wear | Made-to-Measure
Stylish Casual and Formal wear | We offer minimalist RTW and Made-to-measure attires giving our clients a more affordable option for special occasions.

LAI BALDERRAMA DESIGNS: Couture Bridal Gowns, Suits, Evening Gowns, Debut Gowns, Custom Wedding Accessories and more

We specialize in custom-designed Occassion attires using various types of fabrics and intricate techniques.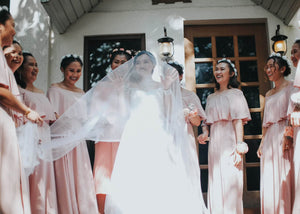 WEDDINGS & SPECIAL EVENTS? We have CUSTOMIZED FORMAL DRESSES for you!
Made to order pieces for your most special moments.
For Bridesmaids / Wedding Entourage, Debut, Prenup, Photo shoots, Prom or any Formal Events.
Click here to Learn More
Couture Bridal, Debut, Evening Gowns, Suits and Barongs
Introducing, our Couture Line which focuses on detailed and intricate gowns and suits made from the finest materials. We can make pieces using different materials such as silk, lace, tulle, chiffon, etc.
Experience the full design process; (Sketching, fabric approvals, fittings),  Set your appointment with us.
We create Bridal gowns, Evening and Debut gowns, Suits and Barongs.
Email: laibalderramadesigns@gmail.com
Click here to know more.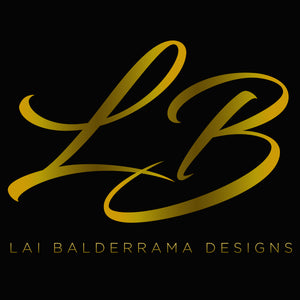 SIRENA Infinity Swimwear - One Swimwear, Multiple Styles
Another response to SUSTAINABLE FASHION. Our Infinity Swimwear offers both Style and Sustainability. Perfect for travelers who wants to wear different swimwear but you know, space is limited. :D
We have made 2 bottom cuts for you - The Sultry Highleg and The Covered Bums. Colors: Black, Olive Green, Plum, Gray and B&W Vertical Stripes.
CHECK ME OUT ;)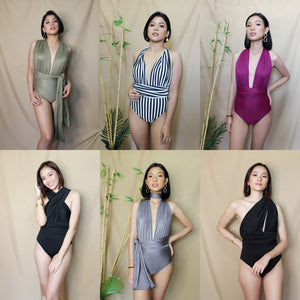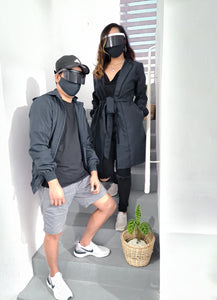 Protect yourselves IN STYLE
The FROURA Collection; Couture Everyday PPE by Lai Balderrama Designs.
Exclusively designs with attention to details. We used high quality medical grade fabric which is also comfortable to wear even with our tropical weather.
Men and Women's design is available in different colors and sizes.
*We also accept custom design and BULK/Corporate orders.
Order your Fashion PPE